Star Wars Celebration Anaheim 2022 – Droid Builders
The Droid Builders room is always one of the most popular exhibits at Celebration and Anaheim didn't disappoint. There were dozens of droids from R2 units to newer BB models. Protocol droids, Battle Droids, Pit Droids, and even mouse droids. But not only were there droids everywhere, there were other props from the Star Wars saga, including a holochess table. There were multiple displays featuring animatronic characters, all showing the immense talent of the fans.
On a personal note, I was extremely happy to meet Brian from The Smugglers Room YouTube channel. I discovered Brian's channel during lockdown and have watched most of the videos over the past two years. While I may not build a droid, the techniques for weathering he shows off work for all types of model making and it's one of my favorite things from the channel.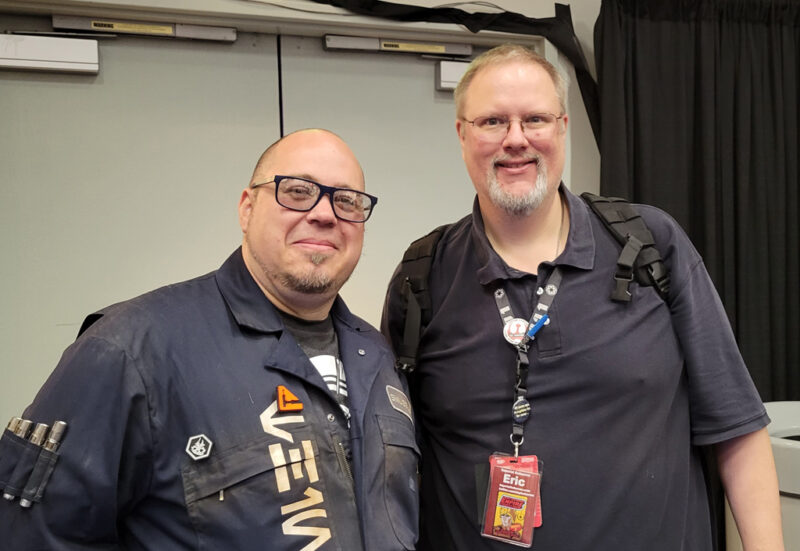 Check out the photos below of the droids on display, and play the video to see some of the animatronic displays at Celebration.